Blockchain technology isn't just for bitcoin and other cryptocurrencies, after all. It can be used in a variety of businesses, including health and insurance.
Blockchain's unique characteristics can help insurers cut costs, boost profits, improve customer service, and more. The use of blockchain by insurance companies has yielded significant results. With crypto-insurance, blockchain insurance claims, and more, you can stay competitive in today's market.
Table of contents
Fraud prevention
Extra premiums from insurance fraud might cost a family $400-700 per year. According to an FBI report, non-health insurance fraud in the United States is estimated to be worth roughly $40 billion every year.
So, by applying blockchain it will reduce these insurance frauds by not being able to change any insurance claims and making insurer cooperation considerably easier. When insurers use the same shared blockchain ledger, they can see if a certain claim has been paid right away. They can rapidly spot suspicious conduct since they use the same historical claim data.
Furthermore, when blockchain is combined with cryptography for data security, it will allow insurers to communicate claims information without revealing sensitive, personally identifiable information.
Multiple risk participation/reinsurance
Data sharing between insurers and reinsurance businesses are often complicated. Also, it is time-consuming and necessitates duplicate physical labor. Processes and information flow may be expedited by blockchain, which benefits both insurers and reinsurers. When reinsurance companies and insurers collaborate on a blockchain ledger.
Data on policies, premiums, and losses can exist on the systems of both insurers and reinsurers at the same time. The method eliminates the requirement for reconciliation. It can also help you save time and money. Claim processing and settlement can also be automated by reinsurers.
Micro-insurance in emerging markets
Microinsurance policies are profitable only if they are distributed in large quantities. Microinsurance policies, despite their immediate benefits, do not gain traction due to low-profit margins and expensive distribution costs.
A parametric insurance platform might be built on the blockchain. As a result, insurers will require fewer local agents, and "oracles" will be able to take the role of ground adjusters.
Customer engagement
Customers' unwillingness to give sensitive information to insurance agents causes various problems for insurance carriers while gathering data. It's understandable, given their concerns regarding the security of their sensitive data.
Then, here comes the role of the blockchain which ensures that personal data is protected and that you have more control over it. Clients can safely share personal and sensitive information with this specialized technology.
Claims management
Insurance plans implemented on a blockchain as smart contracts, according to BCG, can dramatically increase the efficiency of Property & Casualty (P&C) insurance. In addition, it has the potential to save insurers approximately $200 billion each year in operating costs. Insurance policies stored as smart contracts on a blockchain execute pre-programmed claims processing actions, allowing insurers and other parties to automate information transfers.
In addition, payments to policyholders are released in a timely manner. All parties would now have access to the same information, making disagreements improbable.
Health insurance
Using blockchain medical data may be sent quickly, accurately, and securely between healthcare providers and insurers. Sharing patient data among hospitals and health insurance providers, privacy rules can make the process of processing health insurance claims time-consuming and costly. In fact, a lack of information can result in claim denials.
Healthcare providers and insurers can access a patient's medical data without jeopardizing patient confidentiality when encrypted patient records are stored on a blockchain. The database of patient data has the potential to save the industry billions of dollars each year. Furthermore, because the blockchain can hold cryptographic signatures for each medical record, patient privacy is assured. It would be impossible to change a patient's medical records on the blockchain without creating an audit trail.
Compelling examples of blockchain in the insurance industry
The insurance industry is already teeming with fantastic firms and platforms that are bringing in enormous value by utilizing blockchain technology.
For example, Ryskex assists insurers in more precisely assessing and managing risks by its blockchain platform. Also, in 2018, Fidentiax, a blockchain marketplace for insurance policy trade, released its digital ledger product (ISLEY) for insurance policies. The product acts as an insurance buddy for customers.
Black is a blockchain-based digital insurance startup that empowers MGAs and brokers while also crowdsourcing the controlled insurance industry.
Conclusion
Today, blockchain in the insurance industry has the potential to be a game-changer. Blockchain has many applications, and it has the potential to change the way physical assets are handled, tracked, and insured digitally. It's time to take advantage of blockchain's great benefits, such as increased cost efficiency, reduced risk, and more. Blockchain is here to remain, despite its infancy, given the market's willingness to embrace innovative models and protocols.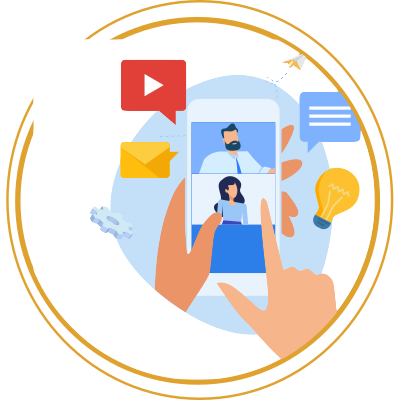 Book a call with a UBC blockchain expert for assistance or guidance on integrating the technology in your business.
We hope that this article was insightful for you and are looking forward to any feedback and messages. Please share your thoughts in the comments section below!
Disclaimer
This website may contain information about financial firms, employees of such firms, and/or their products and services such as real estate, stocks, bonds, and other types of investments. While this website may intend - as the author deem necessary - to provide information on financial matters and investments, such information or references should not be construed or interpreted as investment advice or viewed as an endorsement.